Backpack Kickscooter – The Coolest Eco-Friendly Travel Pack
Meet the Gig Pack – This backpack is definitely made for travel, whether you are on vacation, going on a short distance travel, or just covering that long walk to the office. This innovative backpack created by Brazil-based designer Gustavo Brenck, doubles as a regular Backpack and as a Kickscooter.
Traveling can be exhausting, especially when you're on vacation and  just had too much walking or when you're minutes away from your destination but got stuck in traffic. With this backpack kickscooter, you can make traveling fun and get some exercise.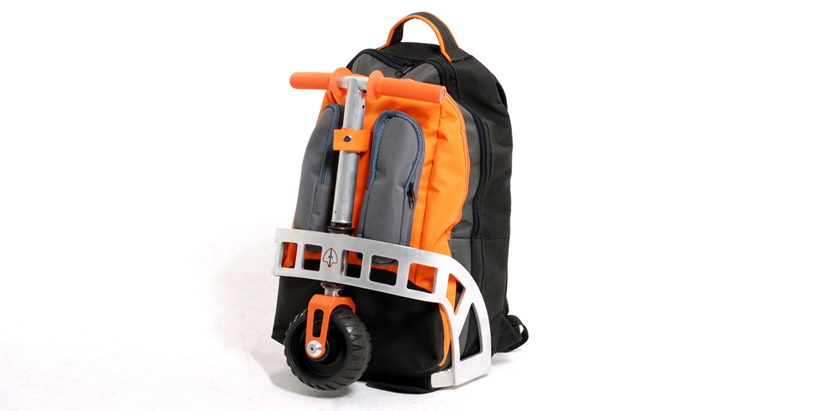 The Gig Pack is  essentially a foldable kickscooter that has been integrated into a nylon backpack. when not in use for travel, the scooter's rear segment is folded inside the backpack, but still retaining space for other items. When riding, simply unzip the backpack, fasten the front and back wheels, and secure all bag straps to prevent them from getting caught on the ground.
Traveling in short distances or getting around your campus? Now there are no more excuses not to use alternative transportation – reduce harm to the environment, reduce your stress by avoiding traffic, getting some exercise, and look cool.
SHARE if you this is cool/useful