Elegant Light Shade Created from Recycled Drink Boxes
These gorgeous and elegant TetraBox light shade are made from recycled Tetra Brix boxes, created by Malaysian designer Ed Chew. This is upcycling in a whole new level – producing a masterpiece by reusing materials that should have headed to landfills.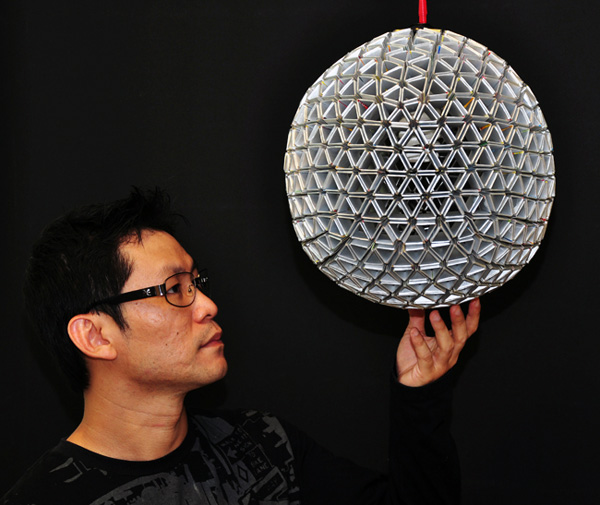 To create these stunning designs, the tetra boxes are unfolded and then re-folded into hexagonal and pentagonal strips. Hundreds of strips of recycled packaging are linked together with absolutely no adhesives. Triangular strips are used to act as knot and hold the pieces together, very clever.

Like many designers today,the project is Ed Chew's attempt of introducing Eco-friendly products and make the world more sustainable. The end result is just gorgeous, by just looking at the photos, we couldn't even tell that it's made out of recycled materials. It looks more like an expensive piece of furniture.
source: Yanko Design via: inhabitat