Green car technology
For 21st century motorists, the opportunity to save money on fuel and motoring taxes whilst helping to save the planet has got to be attractive. The green car market has an ever-expanding range of choices to offer but it would be fairly pointless to buy just anything labelled 'green'. Vehicle purchase of any kind needs consumer research to find the best value for you and your circumstances.
'Green car' is a general descriptor for an entire category of fuel-efficient vehicles capable of producing lower emissions via a number of very different technologies. In general, green cars in current production are like super-efficient versions of most common production types with very similar drive characteristics. Here is an evaluation of two common technologies.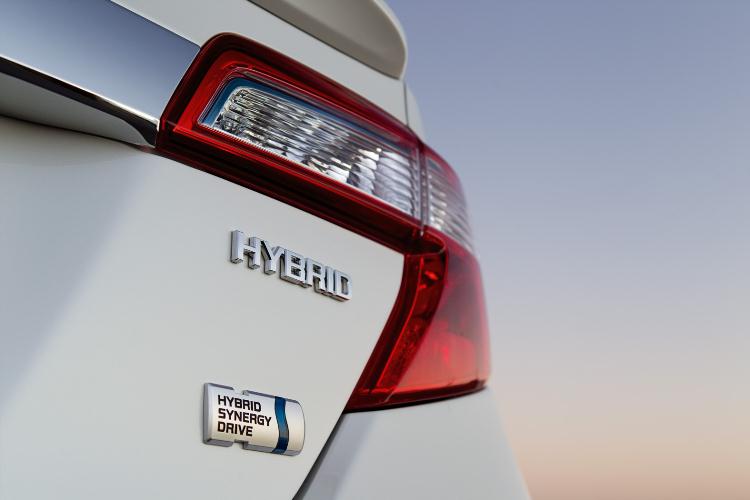 Hybrid
Hybrid cars utilise a battery-powered motor to work in tandem with an internal combustion engine. This reduces the load on the main engine and thus contributes to greater fuel efficiency and lower emissions. Different hybrids sport different technologies. Many can function on electric power alone over shorter distances, whilst others have a plug-in facility for battery charging. All hybrids exploit brake energy regeneration both to supply a battery top-up charge and to recover kinetic energy from the braking system.
Pros: A hybrid engine, plus electric auxiliary, is under less strain and this saves on fuel costs. The facility to 'go electric' at lower speeds also contributes further to cost savings. Hybrids also avoid the risk of immobilisation due to a flat battery, which gives a major advantage over electric vehicles.
Cons: Hybrid cars need fully-charged batteries to remain efficient. This implies plenty of coasting and braking opportunities where recovered kinetic energy can contribute. Therefore, long, high-speed motorway journeys with smoother driving conditions will require greater reliance on the internal combustion engine, which will reduce fuel efficiency. Hybrids use heavy batteries and complex electric motor designs which tends to add to vehicle costs.
Economical hybrids include the well-known Toyota Prius, which holds an impressive 1000 global patents on it's hybrid technology and the all-rounder Toyota Camry Hybrid; making hybrid synergy drive tech accessible to the mid-size economy car market. Honda's offering in 2012 with the Civic hybrid, although a great car, cost more than it's Toyota competition which diluted it's value.
Electric
Abandoning the internal combustion engine in favour of electric power has been a recurrent theme throughout the long history of motor vehicles. Previous electric vehicle designs have had limited success for some special applications but have failed to gain popularity with the mainstream motoring public. This previous experience, allied with modern technologies, may ultimately prove a winning formula.
Pros: There are no emissions when using electricity generated via carbon-neutral renewable sources, such as solar or wind. In practice, most drivers will use the national grid to charge their vehicles. Even so, this is a cheaper and greener alternative than existing fossil fuel options. Electric-powered cars are very quiet and surprisingly nippy to drive in urban settings.
Cons: All affordable electric-powered cars have range limitations – even the best struggle to break the 150-kilometre barrier. As such, electric cars are only a viable option in urban areas with a suitable charging infrastructure. Under present conditions, longer trips are not feasible because of the risk of becoming stranded with a flat battery. Presently, electric cars command high prices but manufacturer's schemes and government incentives are helping to reduce costs.
Economical electric cars are few, but a great design that incorporates direct solar energy is the Nissan Leaf. The rear spoiler has a solar panel to keep the battery topped up and has a 5 star safety rating from ANCAP. Something that has been in the news a lot is the Tesla Model S, which is a premium electric car to be sure, selling for around the $70,000 USD mark.
The green future
To gain some insight on future trends, look no further than vehicle design courses. Masters students from London's Royal College of Arts have just unveiled their creative designs, developed over a two-year course. These include a robotic Audi which self-builds on site via 3D printing technology; and a car which ages alongside its owner, gradually revealing new features over time. Meanwhile, Automotive Design students from the degree course at Coventry University have designed a BMW Creo, which has shrunk its environmental footprint all the way from factory to breaker's yard – it ships out to dealerships in parts to slash transportation overheads. Another Coventry design, the Holden X-Over, is hydrogen-fuelled and is able to morph between two-seater pickup and five-seater SUV.
These graduate designers, it must be remembered, go on to secure positions with many of the major players in the global car business and former graduates are now star designers. You could be reading about road cars you will get to drive within 20 years.