E-Velocipede - The World's First Bicycle Rides in Electric Version
|
This futuristic looking electric bike (e-bike)  is actually a blast from the past. A throwback of the world's first pedal-powered bicycle, Velocipede. Developed by a German design studio Ding 3000 with BASF, turning a 148 year old bike into a E-Velocipede "Concept 1865" an electric version of the bicycle.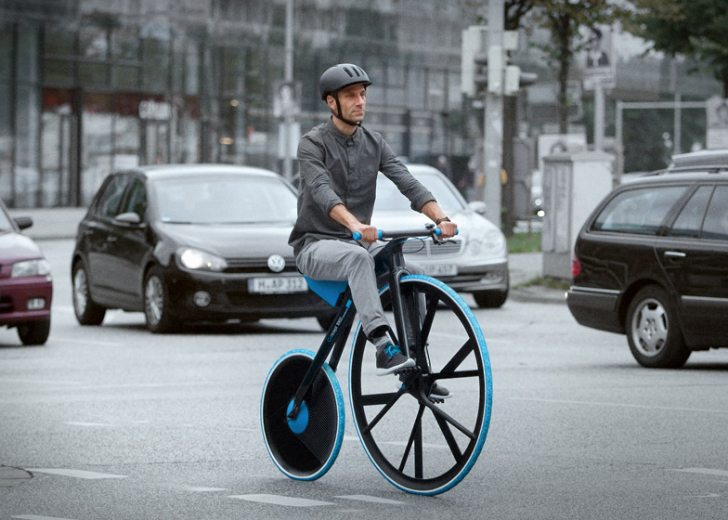 The E-Velocipede is powered by a 250W electric drive integrated on the rear wheel. One of the coolest design on the bike is its retractable seat, it also holds the rechargeable battery, so it can be easily removed for safety and charging indoors.
The framework  is designed to be made out of super light and strong carbon fiber, and its pedals are designed to be bearingless, made of high temperature resistant Ultron.
Its tires will be super lightweight and puncture-proof, made of expanded thermoplastic polyurethane called Infinergy that is  both durable and very flexible.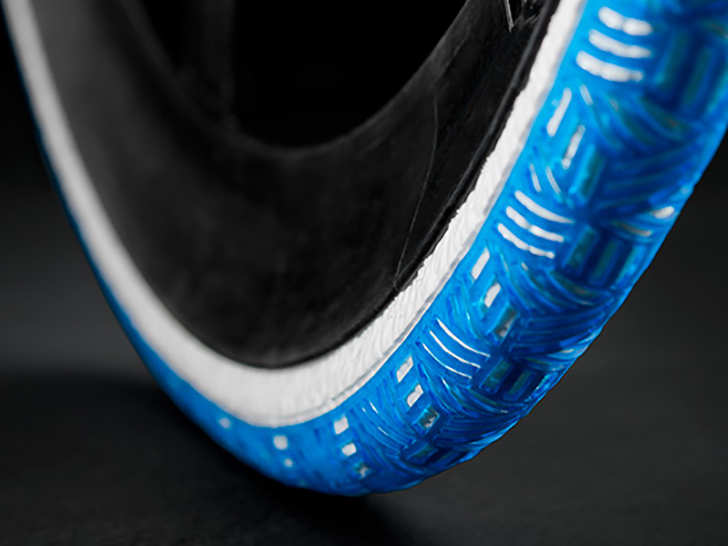 For safety at night, the rear is also integrated with LED lighting, to illuminate and make riders visible to on coming vehicles.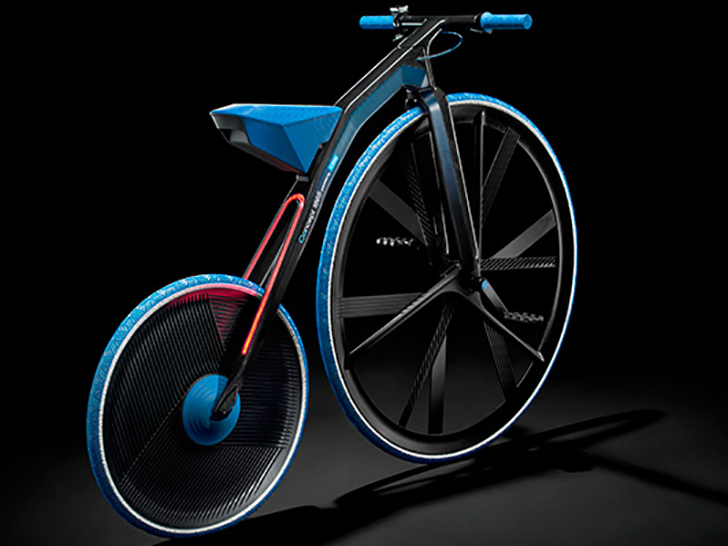 Here's a video to show how the E-Velocipede "Concept 1865″ would look in action

Images: Ding3000 via: inhabitat