Green innovations for a sustainable future: Solar Panels
|
Solar panels are quite expensive and inefficient, well that's true a decade ago or so. Solar technology has grown significantly for the past years, solar cells are way more energy-efficient and manufacturing solar panels now cheaper with innovations in our technology. From the year 2000, prices on solar panels have dropped up to 70% today. So if you haven't, its probably a good time to start looking at solar panels and have some clean source of electricity at home.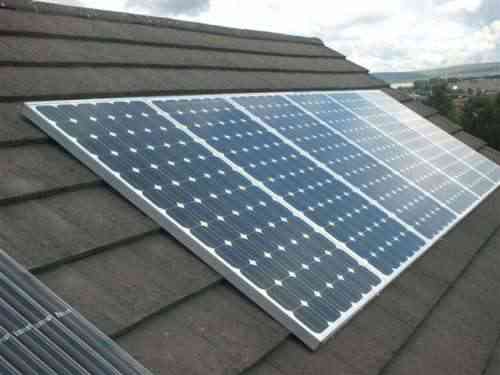 Recent research from Standford University has calculated that Solar power generated finally surpassed energy used to produce them. This means that moving forward, clean energy from solar panels always be on top of the energy and carbon footprint that have been used to manufacture them. Just more reasons to start looking at solar panels.
Solar Energy Industry Association (SEIA) estimates that in 2013 solar power will be the most installed source of electricity amongst current sources other than natural gas. Then solar power will be at the #1 spot by 2016. And I think with the estimate they're just considering the installation of solar panels, the portable solar panels are growing popularity as well.
Portable or the smaller scale solar panels are mostly used for charging electronic devices. As electronic gadget continue to become part of our day-to-day lives, innovations in the portable solar panel are also expected grow and with that rise in demand will follow.
If the trend continues, will be probably see a future of advance solar technology and advance electronic gadgets working like one device.
Don't forget to leave a comment, express your ideas, any suggestions regarding the article or any topic you might want us to explore.