Wearable Kick Scooter - Mobility Anywhere
We are in an age were everything seems to have a portable version. Transportation is not an exception. Simply called the "W", it is a unique scooter that you can wear. Literally wear it like a boss!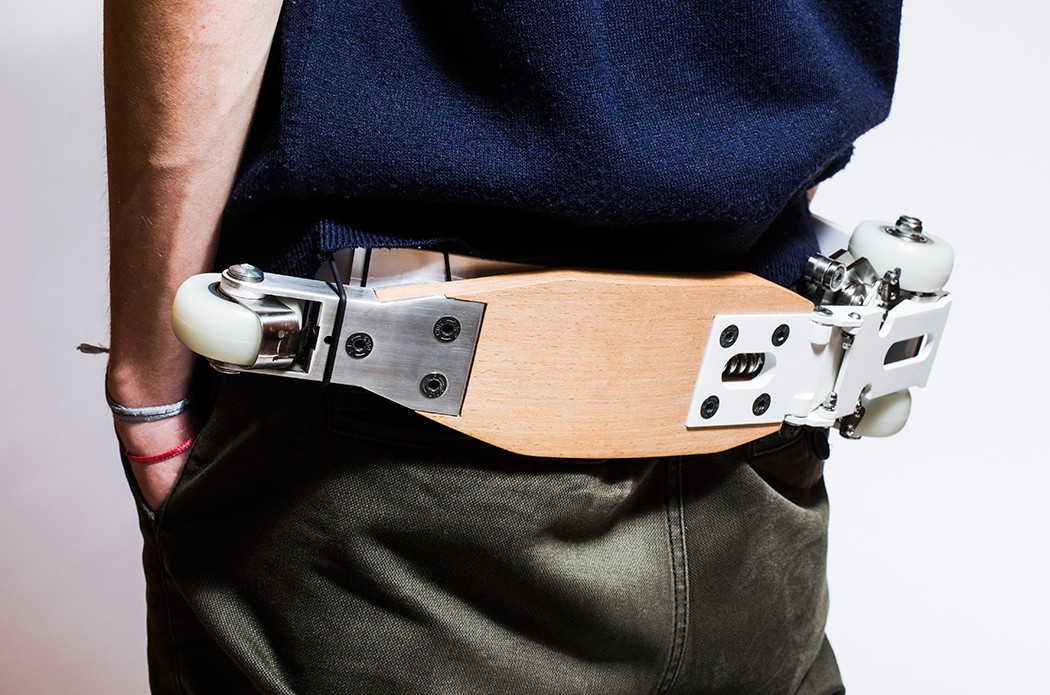 Designed by Adam Torok, a graduate from the University of West Hungary's Institute of Applied Art. This wearable scooter bridges the gap between personal and public transport. It's an Eco-friendly alternative mode of transportation.
The design offers portable and mobile personal transport that is perfect for tackling the last mile travel in urban environments. Imagine not having to walk to your office after coming off from public transport. Or simply being able to escape traffic (never get stuck again!) and keep moving towards your destination. And you can easily carry it to other modes of transportation like the bus, train, taxis or even jeepneys.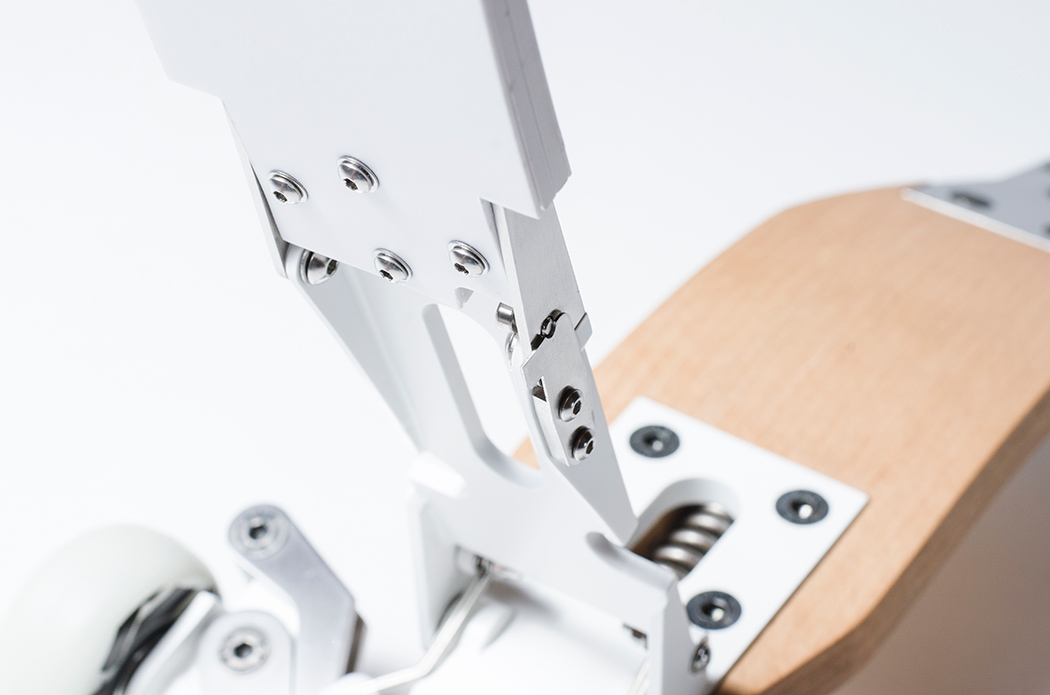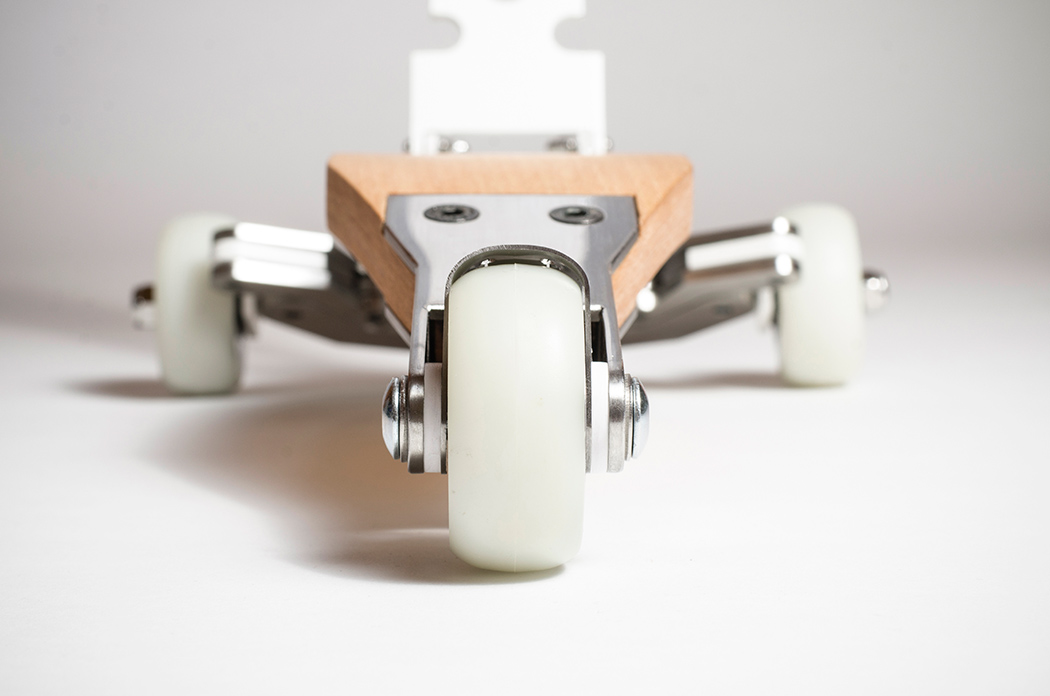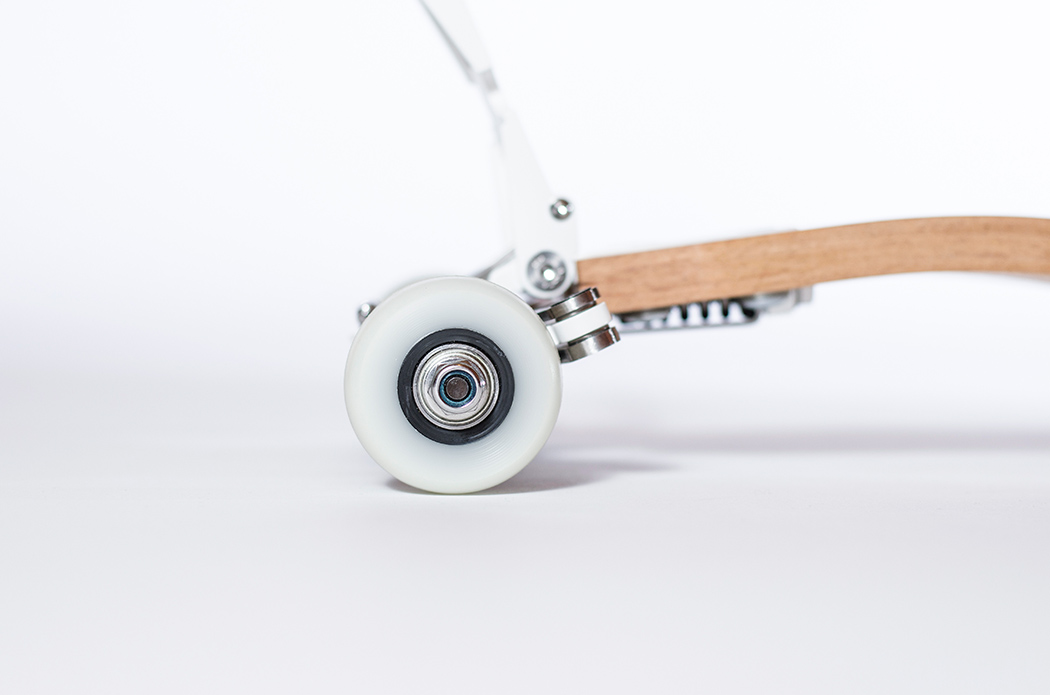 The magic lies in the flexible components making it possible to wrap around the user's waist comfortably, leaving the hands free to do other things. And with its main board made of lightweight plywood, it's easy to walk around with it on your waist.
It's a wearable scooter, a personal transport, a belt, an accessory - whatever you call it!
We have featured several mobile transportation before (Backpack kick scooter, foldable e-scooter, and a backpack skateboard). The "W", is still very unique compared to the others.