Solar Still Turns Salt Water To Fresh Water - Provide Drinking Water For Developing Countries
|
A simple yet innovative device produces clean and drinkable water out of salty or brackish water. It was developed to provide fresh water especially to developing countries. The device called "Eliodomestico" is an open project. It is intended for people who needs it, and is designed to have no operating cost, easy and low maintenance and provide a good impact on local economy.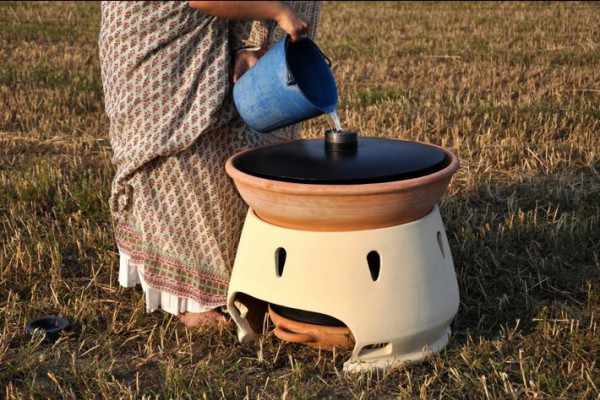 One in six people in the world lacks access to safe drinking water. Though the earth is composed mostly of water, majority of it is not clean enough to drink or contaminated by pollution. This is especially true to developing countries.
Having spent years traveling the world, designer Gabriele Diamanti has witnessed this common problem. So he has taken his skills to good use and created a very simple innovative solution. He designed a devices called "Eliodomestico", which means "Sun household".
The device takes advantage of the most abundant water source, Salt water. It works by filling the device with salt or brackish water. Then the heat generated by the sun raises the temperature creating steam pressure. Steam is forced down an expansion nozzle condensing it against the lid, were the fresh water collector is in place. And at the end of the day, the device can produce 5 liters a day.
Aside from providing fresh drinking water, Eliodomestico was also designed to provide a business opportunity for local craftsmen. The device can be created from basic, easy to find materials and does not need special skills to build. The designer believes that most of local craftsmen should be able to build and maintain the device with only little training on its concept and parts.
This simple innovation has been recognized in Core77 Design Awards 2012, social impact category, and had a special mention at Well-Tech Awardds 2012.
The designer also invites interested individual to help improve the device and have it for actual use to help families in developing countries.
source: water.org, gabriele diamanti