FlameStower: Lets you charge your gear with fire
|
The FlameStower is a portable device that can capture energy from an open flame like campfires to cook-stoves, and turn it into electricity. Its unlike any other portable chargers, Solar chargers and Power Banks, the FlameStower does not have any batteries. It charges your iPhone, Android, or any device via USB directly as it converts fire power into electricity.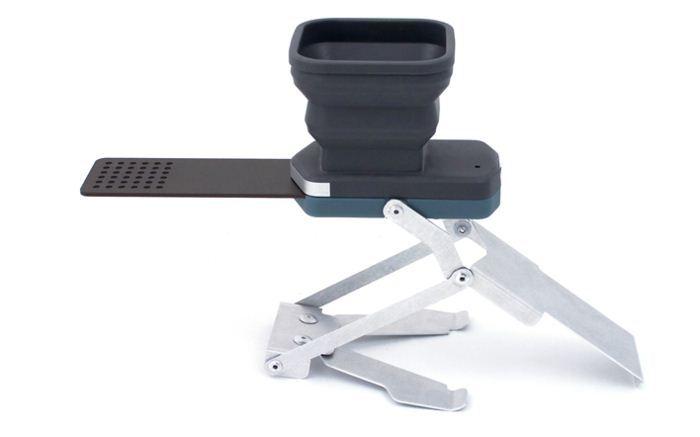 How does it work?
Simply unfold the legs, put a small amount of water in the reservoir, place the blade in a flame and its ready to charge you phone.
The heat from any intense (fire or concentrated sunlight) transfers to the generator, the water keeps the opposite surface of the generator cool, and the difference in temperature generates electricity.
The FlameStower, has no batteries, making it the perfect off-grid or emergency power source. No batteries means, no charge limit, no battery charge cycle limit. It direct charging also means no waiting time for you mobile devices to start charging.
Its designed to operate under any conditions. Its perfect for outdoors, outages or storms and works day or night. The idea to make a portable power source anytime and anywhere. FlameStower is the best answer to that. Sometimes a little juice of energy is just what we need to light our way, stay connected or find our way via GPS.
It weighs only 7oz, and has a dimension of 7.5 x 2.25 inches. Its specified charge rate is about 2 - 4 minutes of talk time per 1 minute charge time. Maximum power output of 3 Watts or 400mA.
Everyone should have this on their emergency tool kits. The FlameStower is currently available on its kickstarter campaign. It has already reach 200% funding, and has still 18 days more to go.
source: kickstarter